7 crucial facts you didn't know about tendons
May 24, 2020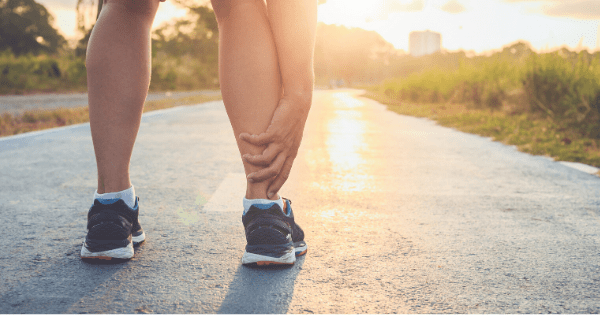 In this blog post we are going to discuss 7 absolutely crucial facts about tendons that you probably didn't know, but that are very important to improve your tendinopathy rehab.
Let's jump right into it:
1. The nociceptive driver of pain in tendons is unknown. Pathology seen on imaging is not the driver of pain. Vascularity is not the source of pain, merely a marker of tendon degeneration. On top of that, there are no sensory nerves deep in the tendon, but in the periphery around the tendon. Nerves that grow into a pathological tendon, are sympathetic nerves, not sensory. At last, central sensitization is probably less a problem in lower limb pathology compared to upper limb pathology (Plinsinga et al. 2015, Plinsinga et al. 2018).
2. We are not able to repair/heal degenerative tendon pathology. In other words, no surgery, no shockwave therapy, no injections whatsoever and not even exercise is able to repair or heal a degenerated tendon. Docking et al.(2019) reason that with little ability to sense tensile load, the cells in the degenerative part of the tendon may be under-stimulated and not receive the necessary mechanical stimuli to remodel, explaining the limited capacity of the pathological tendon to remodel and normalize. While you think that this might be bad news, the good news is: it's also not necessary. A study by Tsehaie et al.(2017) showed that 24 weeks of eccentric exercises for the Achilles tendon did not produce changes outside the limits of detectable change in the tendon, but yet patients improved. They also found that o MRI parameter at baseline predicted the change in symptoms, so even if your MRI looks terrible, it doesn't matter.
Patellar tendon tensile load and loading rate in typical activities:
Interestingly, a study by Yasui et al. (2017) showed that only 4% with Achilles tendinopathy go on to rupture the tendon. So pain in tendinopathy might actually be protective of a rupture and this is a very good and re-assuring message for patients who are in tendon pain and afraid to rupture their tendons.
Alright, how many of those 7 were completely new to you?
As always, thanks a lot for reading!
Kai