App Support
GET HELP WITH YOUR MEMBERSHIP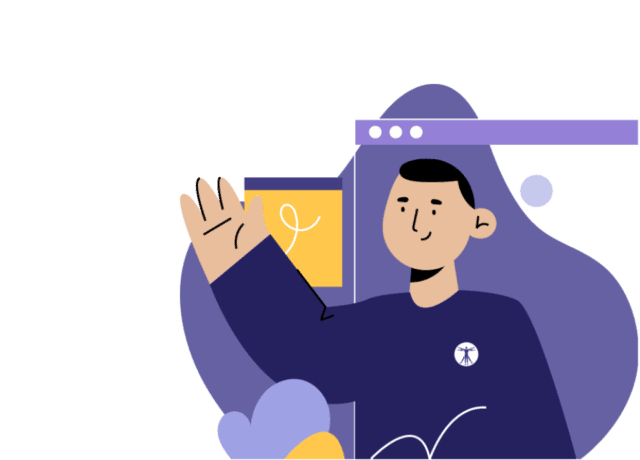 How do I update my account information?
ACCOUNT MANAGEMENT
How do I find and access the exclusive content?
Content Access
The app is running slowly. What can I do?
Technical Support
Check Your Internet Connection: Ensure that you have a stable internet connection. Try switching to a different Wi-Fi network or cellular data to see if the issue persists.
Close and Reopen the App: Sometimes, background processes may affect playback. Close the app completely and reopen it to see if the issue is resolved.
Update the App: Ensure that you are using the latest version of the app. Outdated versions may have bugs affecting playback. Visit the App Store or Play Store to check for updates.
Clear Cache: If you're experiencing buffering issues, clearing the app cache can help. To do so remove the app from your device and install it again.
Check Device Storage: Insufficient storage on your device can hinder playback. Delete unnecessary files or apps to free up space.
Adjust Playback Quality: Our embedded video players allow you to manually adjust the playback quality. Lowering the quality may improve streaming on slower connections.
Close and Reopen the App: In many cases, simply closing the app and reopening it can resolve a crash. Ensure the app is fully closed by swiping it from your recent apps list (multitasking view) and then relaunch it.
Restart Your Device: A device restart can clear out any background processes causing instability. Power off and then on your device.
Check for App Updates: Make sure you're using the latest version of the app, as updates often include bug fixes. Update the app through the App Store or Play Store.
Reinstall the App: If crashes persist, consider uninstalling and then reinstalling the app. This can resolve issues related to corrupted files or settings.
Contact Support: If the app continues to crash, contact our customer support for further assistance. Provide details about when and how the crash occurs to help diagnose the problem.
Check Credentials: Ensure that you are entering the correct email address and password associated with your account. Double-check for typos or case sensitivity.
Password Reset: If you've forgotten your password, use the "Forgot Password" or "Reset Password" option on the login screen to reset your password. Follow the instructions sent to your email.
Network Connection: Confirm that you have an active internet connection. Sometimes, login issues can be related to network problems.
Update the App: Make sure you have the latest version of the app, as updates may include fixes for login-related issues.
Contact Support: If login problems persist, reach out to our customer support for assistance. They can help diagnose and resolve account-related issues.
How do I upgrade or downgrade my membership tier?
Subscription Management
How often will I be billed for my membership?
Billing and Payments
What are the minimum system requirements for iOS/Android devices?
Device Compatibility
How often is new content added to the app?
Content Updates
Yes, we maintain a content release schedule that users can follow. Notifications are sent to users to inform them of new content releases.
Absolutely, we send notifications to our users whenever new content becomes available. You can manage your notification settings within the app to receive updates on the latest releases.
Yes, we value user feedback. If you have specific content topics or features you'd like to see in the app, we encourage you to attend one of our monthly hangout events where we share new developments and plans and are eager to hear your feedback. We consider user suggestions when planning future updates and additions to our content.