February 28, 2021
| 3 min read
Why Injured Runners Should Replace their 'Lost Running Time'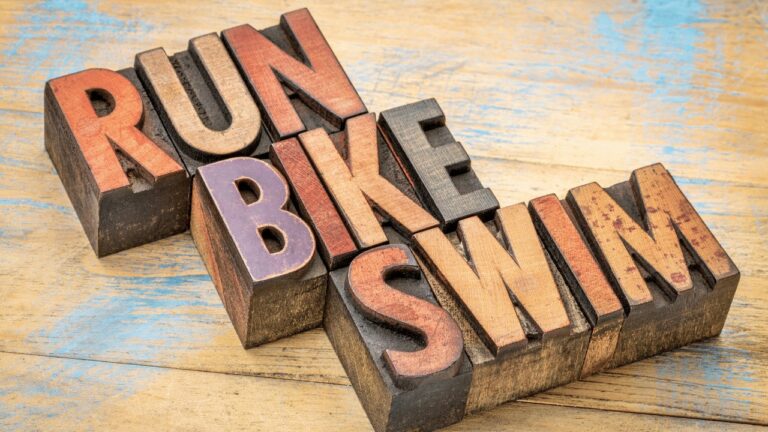 Running-related injuries (RRIs) are frequent amongst the running population. The annual rate of running-related injuries ranges from 24 to 65%, with the most commonly injured joint being the knee (van Gent et al. 2007). Among runners training for a marathon, the injury rate has been reported as high as 90% (Franke et al. 2019). The majority (around 80%) of running injuries are due to overuse with no clear traumatic event.
Physical Activity Behavior of Runners during Period of Injury
As many runners get injured, it is common that runners are unable to run during this period or while recovering from injury or during rehab.
So, do runners involve in other training methods like cycling or swimming to maintain their fitness, during this period? A recent study by Davis et al. (2020) has shown that it is not the case.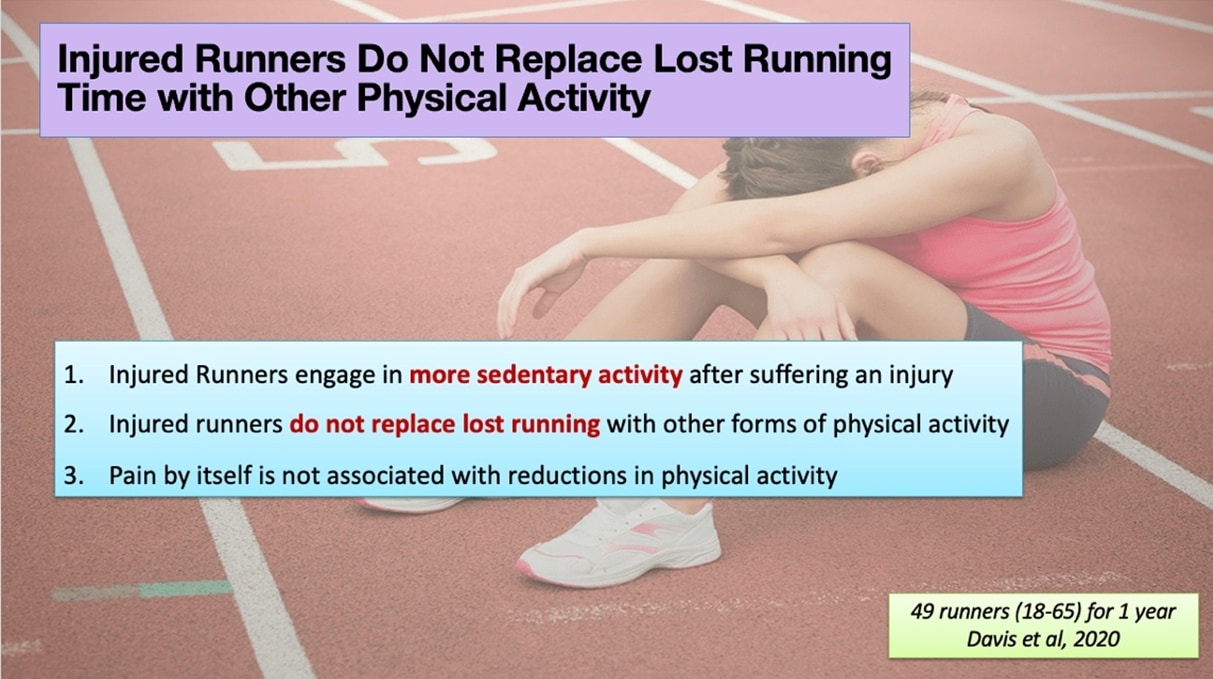 This study looked at 49 recreational runners and followed them for a year. All the runners were issued activity monitors to track their daily activity levels and they also completed a weekly survey about pain and training levels. In this study, the definition of running injury was the inability to train for at least three sessions within a week.

Compared with uninjured weeks, runners engaged in a few minutes of moderate to vigorous activity per day if they had an injury. Based on the results of this study, it seems that runners don't replace lost running time with other exercises to maintain their fitness levels.
Key Takeaway from this Study
Injured Runners do not replace lost running time with other physical activity and thus do not maintain their fitness levels which could enable early return to running
As therapists, it is crucial that we are aware of the physical activity behavior of the injured runners, during the period they cannot run. It seems that runners are reluctant to engage in other forms of training when they are not running.
It is important that we encourage runners to maintain their cardiovascular fitness with plenty of low-impact ways to cross-train (e.g., Swimming, cycling, bodyweight routines) and keep them moving, instead of being sedentary.
Being active comes with a lot of physical and mental benefits and can be beneficial to the injured runner when they are feeling down with the injury. A rest-only approach is not beneficial and regular involvement in cross-training will enable the runners to get back to pre-injury levels and an early return to running.
Online Course
Running Rehab: From Injury to Performance
Finally…An Easy & Affordable Way to Learn Proven Concepts to Best Rehab Patients with Running Injuries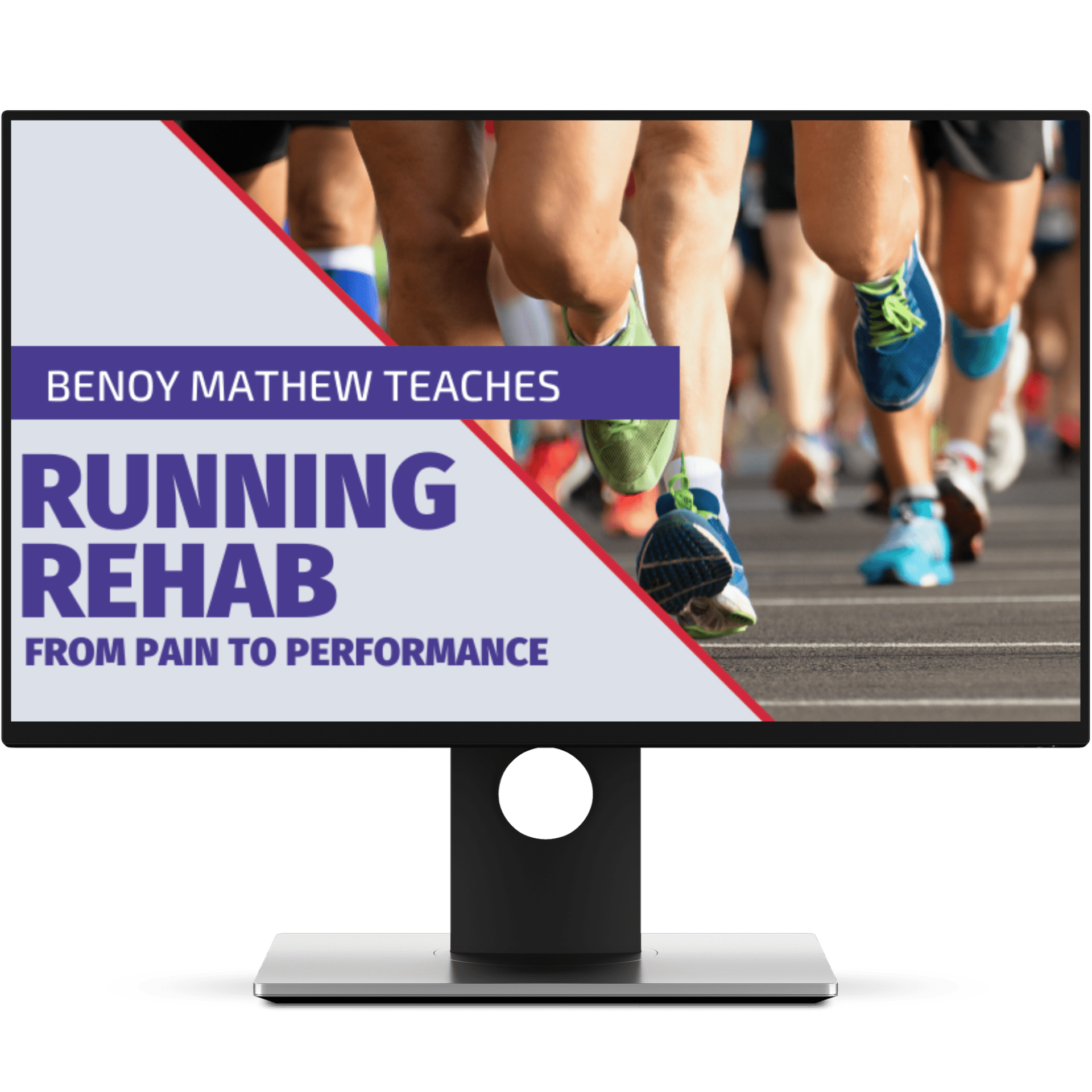 This blog article is taken from our Running Rehab – From Pain to Performance Online Course. To learn more about the management of runners with injuries, including initial rehab, load management, strength training, and running re-training, check our comprehensive online Running Rehab Course with access to all information related to the rehab of running injuries.
Thanks a lot for reading!
Cheers,
Benoy Mathew,
Lower Limb Specialist Physio
Creator (Running Rehab Course)
References
Van Gent RN, Siem D, van Middelkoop M, Van Os AG, Bierma-Zeinstra SM, Koes BW. Incidence and determinants of lower extremity running injuries in long distance runners: a systematic review. British journal of sports medicine. 2007 Aug 1;41(8):469-80.
Franke TP, Backx FJ, Huisstede BM. Running themselves into the ground? Incidence, prevalence, and impact of injury and illness in runners preparing for a half or full marathon. journal of orthopaedic & sports physical therapy. 2019 Jul;49(7):518-28.
Davis JJ, Gruber AH. Injured Runners Do Not Replace Lost Running Time with Other Physical Activity. Medicine and science in sports and exercise. 2019 Dec 23.