Posterior Drawer Test | Posterior Cruciate Ligament Tear Assessment
The Posterior Drawer Test is a common orthopedic test to assess for posterior cruciate ligament tears.
Like the Anterior Drawer Test, the test is conducted in supine lying position with the hip flexed to 45° and the knee flexed to 90°.
According to Rubinstein et al. (1994) the Posterior Drawer Test has a sensitivity of 89% and a specificity of 98%.
This means that this test seems to be very accurate to confirm and rule out PCL Tears.
P.S. The sound you hear is from our bench and not from a rupturing PCL!
To conduct the test, the Patient is in supine lying position with the hip in 45° and the knee in 90° of flexion.
The examiner may fixate this position by sitting on the patient's forefoot.
The examiner then palpates the joint line with his thumbs while grabbing onto the
tibia from anteriorly.
The examiner then translates the tibia posteriorly in an explosive movement
Positive Outcome: Soft or mushy end-feel or increased posterior translation on
the tested knee compared to the other knee
Other tests to assess the posterior cruciate ligament are:
21 OF THE MOST USEFUL ORTHOPAEDIC TESTS IN CLINICAL PRACTICE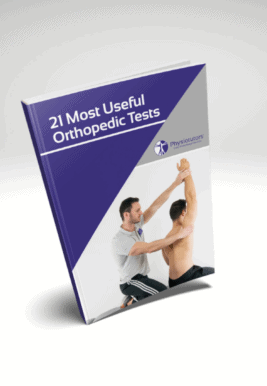 References
Rubinstein JR RA, Shelbourne KD, McCarroll JR, VanMeter CD, Rettig AC. The accuracy of the clinical examination in the setting of posterior cruciate ligament injuries. The American journal of sports medicine. 1994 Jul;22(4):550-7.
LIKE WHAT YOU'RE LEARNING?
BUY THE FULL PHYSIOTUTORS ASSESSMENT BOOK
600+ Pages e-Book
Interactive Content (Direct Video Demonstration, PubMed articles)
Statistical Values for all Special Tests from the latest research
Clinical Value Recommendation
Detailed descriptions & searchable
Currently on Version 5.0 – Free lifetime updates
And much more!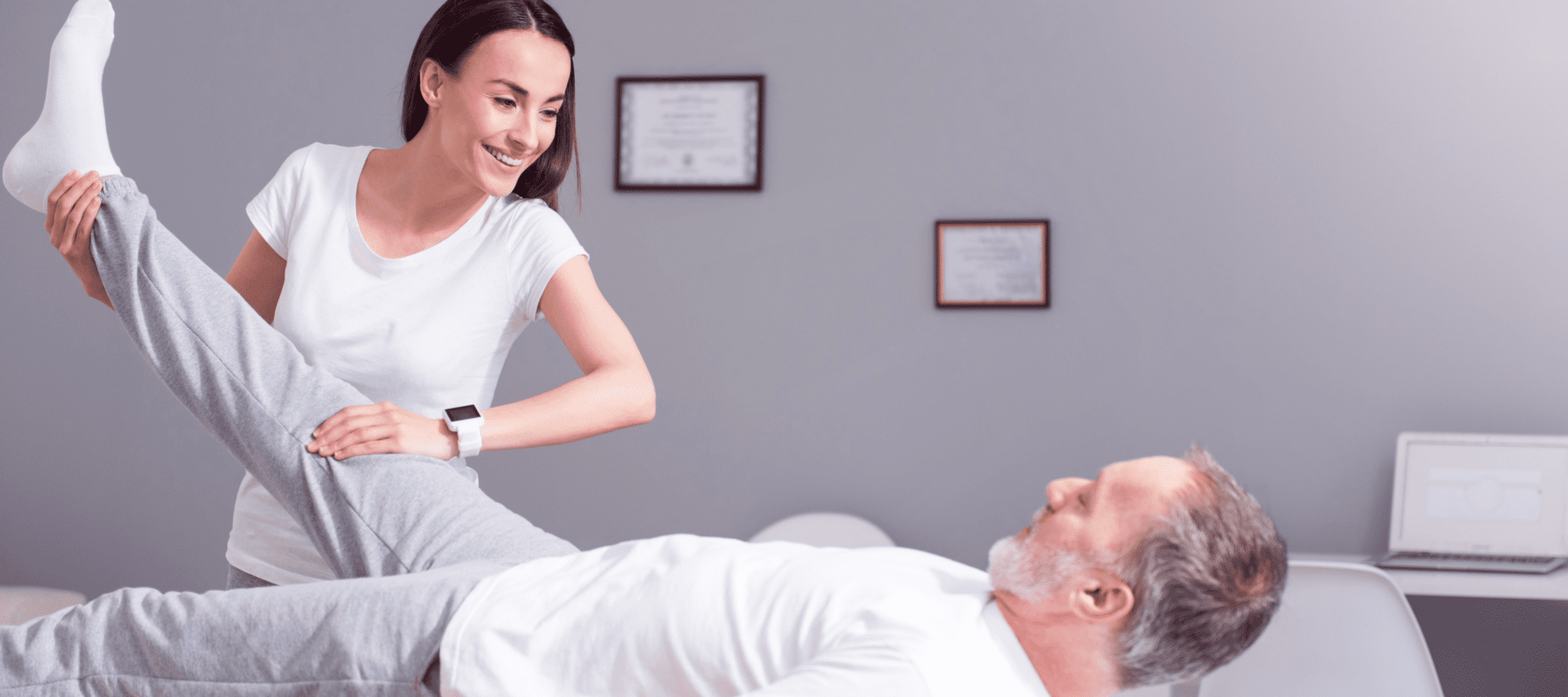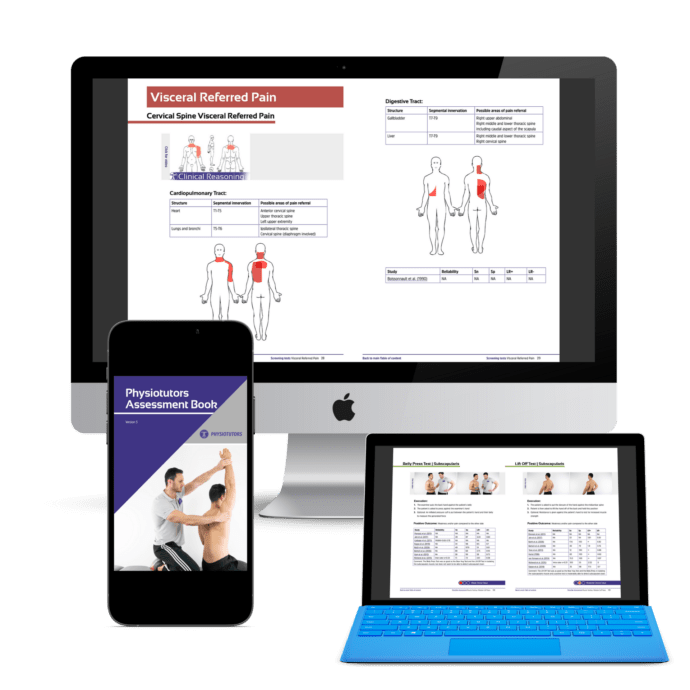 Reviews
What customers have to say about the Assessment E-Book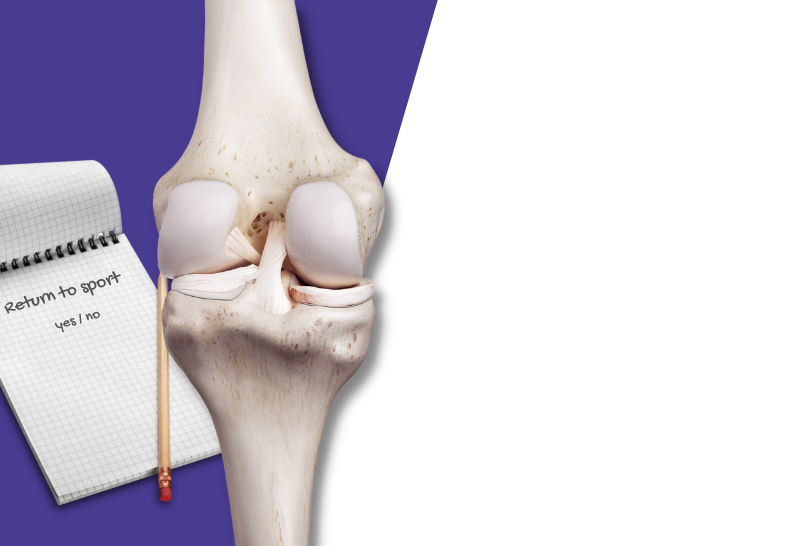 Wait before you leave!
OPTIMIZE REHAB & RETURN TO SPORT AFTER ACL RECONSTRUCTION
Get this FREE WEBINAR & more
by ACL Rehab Expert Bart Dingenen
Wait before you leave!
WHAT TO LOOK FOR TO PREVENT HAMSTRING, CALF & QUADRICEPS INJURIES
Watch this FREE webinar by 
Expert Sports Physio ENDA KING, PhD