Reviews
What customers have to say about the online course "RCRSP - Separating Facts From Fiction"

Rotator Cuff Related Shoulder Pain Perfect course with uptodate knowledge and fine quizes.
I liked the way corse structured: from epidemiology and screening to assessment, exercise ideas and prognostic factors.
Test in the end of the course is great idea to check your knowledge.

Rotator Cuff Related Shoulder Pain Very good course, up to date background information, skilled instructor. Highly recommended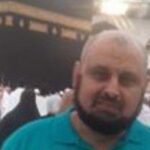 Rotator Cuff Related Shoulder Pain His course is excellent one . here you will find true understanding to this very common misunderstanded syndrome . how to treat without causig injury to the patient . i said it is truly excellent course