Shoulder Instability
Western Ontario Shoulder Instability Index (WOSI)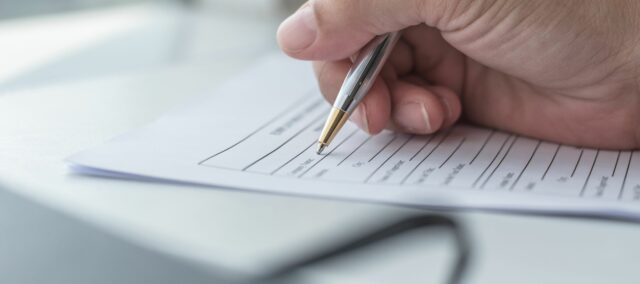 Western Ontario Shoulder Instability Index (WOSI)
The Western Ontario Shoulder Instability Index (WOSI) is a well-designed, thoroughly evaluated questionnaire that has proven to be reliable, valid, and sensitive to clinically important changes in patients with shoulder instability, resulting in international acceptance.
Validity and Reliability
Angst et al. (2011) reviewed several PROMs used in the shoulder and report internal consistency expressed as Cronbach's ɑ = 0.88-0.96 and test-retest reliability ICC = 0.87-0.96. The Western Ontario Shoulder Instability Index demonstrates construct validity ranging from r = 0.12 to 0.80 (Pearson's/Spearman's) when compared to other outcome measures used in the assessment of patients with shoulder disability.
Scoring and Interpretation
The WOSI contains 21 items. The first domain, physical symptoms, has ten elements. Sports, recreation, and work (4 items); lifestyle (4 items); and emotions (3 items) are the remaining domains.
The patient scores each item on a VAS scale which indicates scores ranging from 0 to 100.
The use of an 11-point NRS scale (0-10) is also approved for use.
The best possible score is 0, indicating that the patient's shoulder-related quality of life has not decreased. The lowest possible score is 2100 (VAS) / 210 (NRS). This indicates that the patient's shoulder-related quality of life has significantly decreased. One can transform the score to a percentage score to better reflect functioning. Higher scores indicate worse shoulder function.
References
Kirkley, A., Griffin, S., McLintock, H., & Ng, L. (1998). The development and evaluation of a disease-specific quality of life measurement tool for shoulder instability. The Western Ontario Shoulder Instability Index (WOSI). The American journal of sports medicine, 26(6), 764–772.
Angst, F., Schwyzer, H. K., Aeschlimann, A., Simmen, B. R., & Goldhahn, J. (2011). Measures of adult shoulder function: Disabilities of the Arm, Shoulder, and Hand Questionnaire (DASH) and its short version (QuickDASH), Shoulder Pain and Disability Index (SPADI), American Shoulder and Elbow Surgeons (ASES) Society standardized shoulder assessment form, Constant (Murley) Score (CS), Simple Shoulder Test (SST), Oxford Shoulder Score (OSS), Shoulder Disability Questionnaire (SDQ), and Western Ontario Shoulder Instability Index (WOSI). Arthritis care & research, 63 Suppl 11, S174–S188.
---
Copyright Notice
When available, sources are cited, and the tool's developer retains ownership of the intellectual property. We consider that the modification and creation of these tools into dynamic, interactive, online scoring calculators is fair usage. Please email us if you believe we have violated your copyright so we can take down the offending material.