Pain Catastrophizing
Pain Catastrophizing Scale (PCS)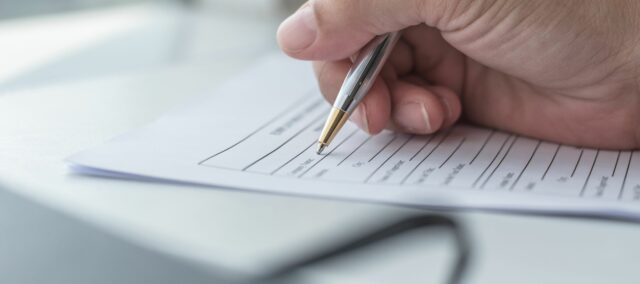 Pain Catastrophizing Scale (PCS)
The PCS is a self-assessment questionnaire to examine catastrophizing in clinical and nonclinical populations. Catastrophizing is commonly described as an exaggerated negative orientation toward noxious stimuli and plays an important role in experiencing and coping with pain. The PCS consists of 13 statements containing a number of thoughts and feelings one may experience when having pain. The items are divided into the categories of rumination, magnification and helplessness, with each item scored on a 5-point scale.
Validity and Reliability
Wheeler et al (2019) report a mean test–retest reliability of 0.88 (95% CI 5 0.83-0.93, range 0.73-0.97), representing good reliability. Internal consistency as expressed with Cronbach's alpha was 0.92 (95% CI 5 0.91-0.93) for the full scale, 0.89 (95% CI 5 0.87-0.91) for the rumination subscale, 0.77 (95% CI 5 0.73-0.82) for the magnification subscale and 0.88 (95% CI 5 0.86-0.9) for the helplessness subscale.
The chinese version of the PCS has undergone validation and the authors report construct validity compared to other outcome measures from poor to adequate (r=0.24-0.52) (Xu et al. 2015).
Scoring and Interpretation
Using a 5-point Likert scale, from 0 (not at all) to 4 (always), people are asked to rate how often they experience the mentioned thoughts and feelings when they are in pain. Along with three subscale scores evaluating rumination, magnification, and helplessness, the overall score has a range of 0-52.
Subscale Scores:
Rumination: Items 8,9,10,11
Magnification: Items 6,7,13
Helplessness: Items 1,2,3,4,5,12
Higher scores indicate a greater degree of pain catastrophizing. A total score of >30 represents a clinically significant level of pain catastrophization.
Pain Catastrophizing Scale Online Calculator
References
Sullivan, M. J. L., Bishop, S. R., & Pivik, J. (1995). The Pain Catastrophizing Scale: Development and validation. Psychological Assessment, 7(4), 524–532
Wheeler CHB, Williams ACC, Morley SJ. Meta-analysis of the psychometric properties of the Pain Catastrophizing Scale and associations with participant characteristics. Pain. 2019;160(9):1946-1953. 
Osman A, Barrios FX, Kopper BA, Hauptmann W, Jones J, O'Neill E. Factor structure, reliability, and validity of the Pain Catastrophizing Scale. J Behav Med. 1997;20(6):589-605. 
Xu X, Wei X, Wang F, et al. Validation of a Simplified Chinese Version of the Pain Catastrophizing Scale and an Exploration of the Factors Predicting Catastrophizing in Pain Clinic Patients. Pain Physician. 
---
Copyright Notice
When available, sources are cited, and the tool's developer retains ownership of the intellectual property. We consider that the modification and creation of these tools into dynamic, interactive, online scoring calculators is fair usage. Please email us if you believe we have violated your copyright so we can take down the offending material.