Anterior Knee Pain Scale
Kujala Score (AKPS)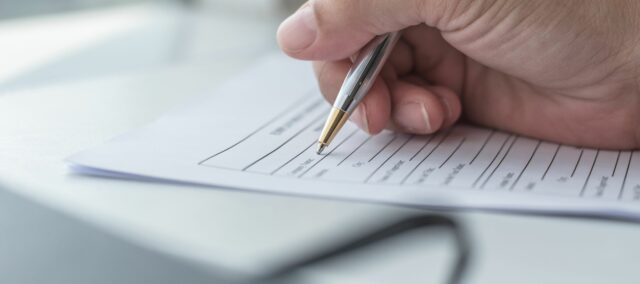 Kujala Score / Anterior Knee Pain Scale (AKPS)
The Kujala Score or Anterior Knee Pain Scale (AKPS) is a 13-item self-report questionnaire that assesses subjective reactions to particular activities and symptoms that are known to correlate with anterior knee pain syndrome. The AKPS is graded on a scale of 0 to 100, with 100 being the highest possible score. Lower scores reflect greater pain and disability.
Validity and Reliability
Patellofemoral pain often results in impairment, which frequently results in trouble engaging in activities that put stress on the patellofemoral joint, such as running, crouching, and ascending stairs. The AKPS assesses these activities. This index had a high test-retest reliability and appeared to be a valuable tool because it was responsive to change. It could distinguish between people who had improved and those who hadn't (Crossley et al. 2004, Watson et al. 2005). The AKPS scale's four scoring formats were found to have acceptable standard errors of measurement (0.82 to 3.00), high internal consistency (ɑcoef = 0.83 to 0.91), equivalence between the short and long forms (r = 0.98), and moderate to high criterion related validity, as determined by the physician's diagnosis: 0.92 (13-item form), 0.90 (long form), and 0.90 (short form) (6-item form). The Kujala AKPS is an effective epidemiologic screening tool for adolescent female athletes and a valid and reliable assessment of anterior knee pain (Ittenbach et al. 2016).
Scoring and Interpretation
The 13 items on the scale are used to assess subjective symptoms and functional restrictions. A score can have a minimum of 0 points or a maximum of 100 points. Athletes would receive a score of 100 if they showed no signs of anterior knee pain.
Kujala Score / Anterior Knee Pain Scale (AKPS) Online Calculator
References
Kujala, U. M., Jaakkola, L. H., Koskinen, S. K., Taimela, S., Hurme, M., & Nelimarkka, O. (1993). Scoring of patellofemoral disorders. Arthroscopy : the journal of arthroscopic & related surgery : official publication of the Arthroscopy Association of North America and the International Arthroscopy Association, 9(2), 159–163.
Ittenbach, R. F., Huang, G., Barber Foss, K. D., Hewett, T. E., & Myer, G. D. (2016). Reliability and Validity of the Anterior Knee Pain Scale: Applications for Use as an Epidemiologic Screener. PloS one, 11(7), e0159204.
Crossley, K. M., Bennell, K. L., Cowan, S. M., & Green, S. (2004). Analysis of outcome measures for persons with patellofemoral pain: which are reliable and valid?. Archives of physical medicine and rehabilitation, 85(5), 815–822.
Watson, C. J., Propps, M., Ratner, J., Zeigler, D. L., Horton, P., & Smith, S. S. (2005). Reliability and responsiveness of the lower extremity functional scale and the anterior knee pain scale in patients with anterior knee pain. The Journal of orthopaedic and sports physical therapy, 35(3), 136–146.
---
Copyright Notice
When available, sources are cited, and the tool's developer retains ownership of the intellectual property. We consider that the modification and creation of these tools into dynamic, interactive, online scoring calculators is fair usage. Please email us if you believe we have violated your copyright so we can take down the offending material.