Brigham and Women's Carpal Tunnel Questionnaire
Boston Carpal Tunnel Syndrome Questionnaire (BCTSQ)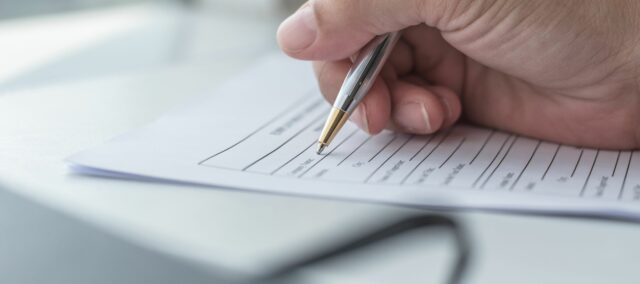 Boston Carpal Tunnel Syndrome Questionnaire (BCTSQ)
The Boston Carpal Tunnel Syndrome Questionnaire (BCTSQ) is designed specifically for people with carpal tunnel syndrome (CTS) and provides insight into the symptoms and severity of the symptoms when performing specific actions. Normal 24-hour periods over the past 2 weeks are measured.
Validity and Reliability
Construct validity of the BCTSQ has been shown to be high when compared to widely used upper extremity patient outcome measures (Spearman r= 0.71-0.90). Internal consistency as assessed by Cronbach alpha values ranged from α = 0.80 to 0.90 for the symptom severity scale and from α = 0.88 to 0.93 for the Functional Status Scale.
The BCTSQ showed varying levels of test-retest reliability across several studies as expressed by Pearson's correlation coefficients for the symptom severity scale and functional status scale (r= 0.64-0.91 & r=0.71-0.93) (Leite et al. 2006).
Scoring and Interpretation
The BCTSQ comprises two separate scales: the Symptom Severity Scale (SSS), which consists of 11 questions and the Functional Status Scale (FSS), which consists of 8 items and requires respondents to score the difficulty of each item on a five-point scale. A final score is calculated for each scale (the sum of the individual scores divided by the number of items) and ranges from 1 to 5, with a higher score indicating a more severe handicap.
Boston Carpal Tunnel Syndrome Questionnaire (BCTSQ) Online Calculator